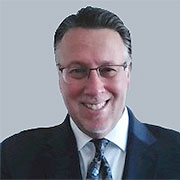 Andre Muller
President &
Chief Executive Officer
Andre Muller joined DRS Product Returns as President & Chief Executive Officer in February 2020. Andre brings extensive entrepreneurial experience to DRS, having spent over 30 years building multiple highly performing companies from the ground up. He's an inspirational leader who communicates in a way that inspires action, while at the same time being grounded in financial performance. Andre's credible and respected voice in decision making, finding strategic business partners and establishing organizational governance earned him a seat on the DRS Leadership Team.
Currently, as President & CEO of DRS, Andre oversees the sales and operations of the organization. As DRS enters into its fourth decade of servicing the reverse logistics needs of the CPG industry, he is spearheading a number of major strategic shifts that will ensure that DRS' industry-leading status continues for years to come.
Prior to DRS, Andre co-founded and sold Alliance Distributors, a wholesale video game distribution company to Take-Two Interactive. Andre then co-founded Alliance Media Holdings, a video game distributor and publisher, as a private company and through a reverse merger took the company public and served as President & COO. Andre also co-founded Affiliated Services Group, a sales and distribution company focusing on inventory opportunities and liquidations of consumer products and consumer electronics. Additionally, Andre gained considerable expertise in the barter and corporate trading industries as VP of Merchandise Sales for Active International.
Andre was born and raised in New York, is married and the proud father of three children. Andre and his family are also active volunteers and fundraisers in the fight to eliminate Cystic Fibrosis.
WANT MORE INFORMATION? WE'RE HERE TO HELP.