DRS THOUGHT LEADERSHIP
Reverse logistics doesn't need to be complex or costly. Check here for our constantly updated library of content that will keep you looped in on industry issues, best practices and what's new in the realm of reverse logistics.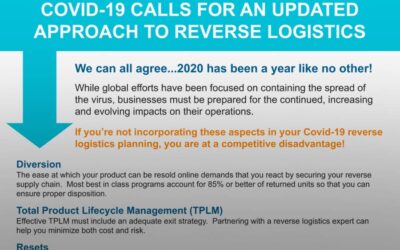 While global efforts have been focused on containing the spread of the virus, businesses must be prepared for the continued, increasing and evolving impacts on their operations.
read more